How to Setup Google Analytics Account for your Website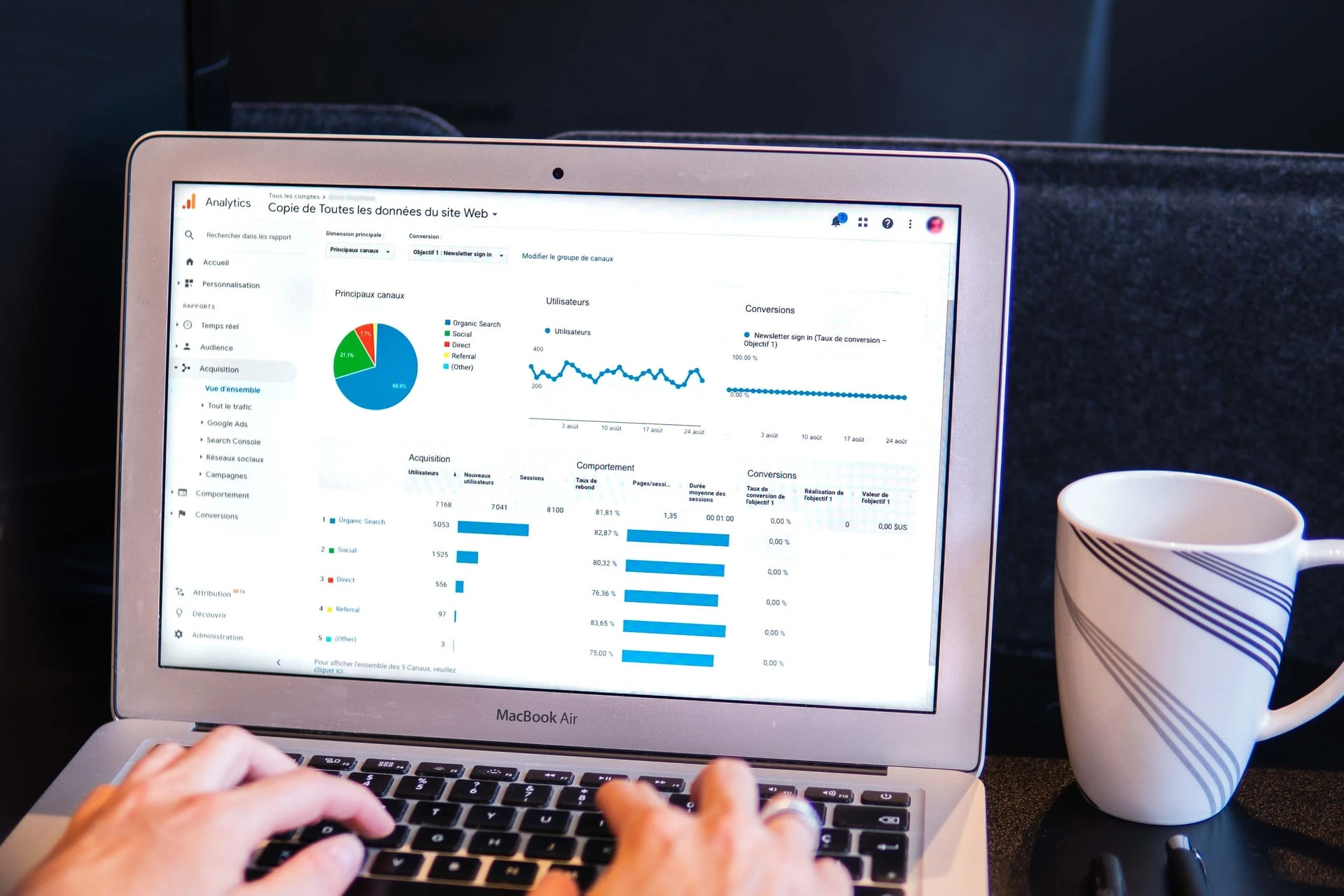 If you have created a nice website but not able to track the performance then it's worthless.
There are many questions like;
— how many users visited the site,
— which page they have visited,
— how much time they have spent?
can help you to know the overall health and stats of your site. It will help you to create better strategies and plans for your website.
Google Analytics can answer all the above questions, you just need to create a Google Analytics account and set it up on your website.
How to Setup Google Analytics Account
Google Analytics is a free traffic analysis tool for your business website. Let's learn how to setup Google Analytics account for your website in a step-by-step tutorial.
Steps to Create a Google Analytics Account
Open the Google Analytics site using this URL—analytics.google.com
Google Analytics account can be accessed by your Google ID. If you do not have a Google account then you need to Signup for a new Google account first.
After login "Welcome to Google Analytics" page opens.
Click on the 'Start Measuring' button here to move on to your website account creation step.
In account setup, the Account Name is a required field. The account name should be your business name i.e. BloggingOrbit.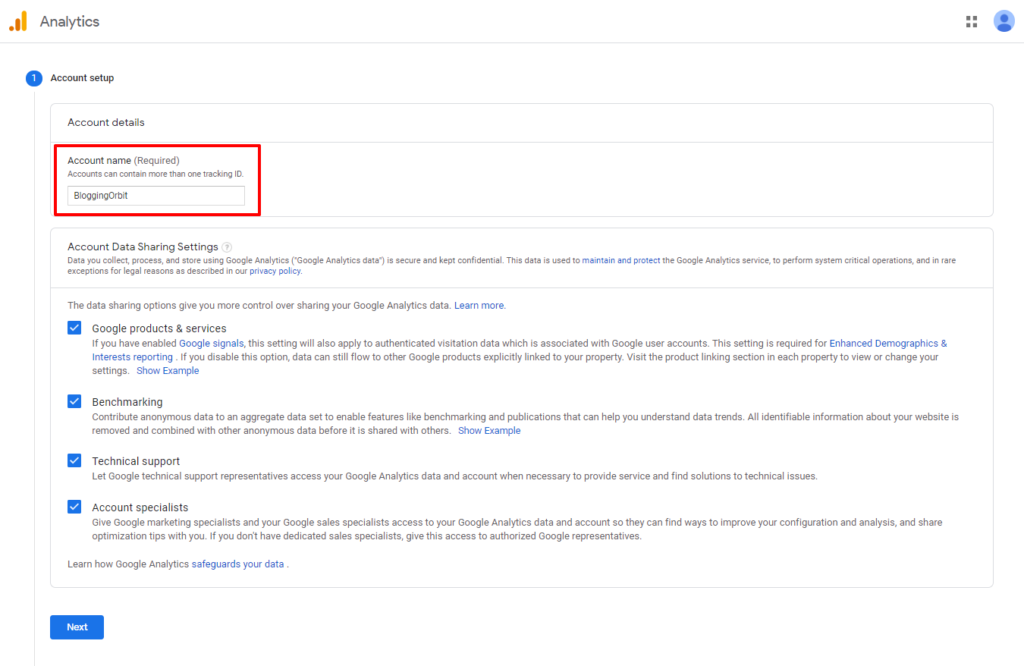 After a check, all options Google Products & Services, Benchmarking, Technical Support, and Account Specialists, Click on the Next button.
In what do you want to measure pointer

—

there are below three steps: here we need to select the required option:

Web – Measure your website
Apps – Measure your iOS or Android apps
Apps and Web – It is a beta version to measure your users across app and web

In the property setup option, you need to fill in the required detail i.e. Website Name, Website URL, Industry Category, and Reporting Time Zone. Then click on the create button.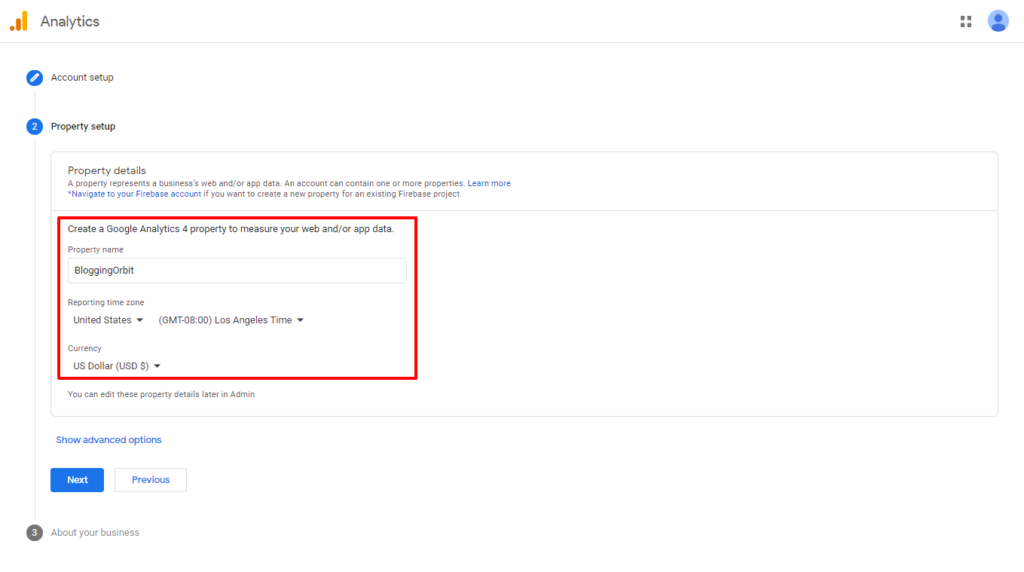 In Google Analytics Terms of Service Agreement choose the country name and mark checkbox to accept Data Processing terms then click on I Accept to move on to a further step.
After accepting Terms a unique Tracking ID will be created which should be added on the entire website pages which you want to track.
For website tracking, Google Analytics generates Global Site Tag (gtag.js) which should be added in the <head> tag of every page.
Global site tag provides streamlined tagging across Google's site measurement, conversion tracking, and remarketing products – giving you better control while making implementation easier.
By using gtag.js, you will be able to benefit from the latest dynamic features and integrations as they become available.
To check website performance you must have an analytics tool. There are a number of free and paid analytics tools in the market. But Google Analytics is the best free website analytics tool to check your website stats.